Deep Run Roots
Vivian Howard is a chef, restauranteur, author, and native North Carolinian. Deep Run Roots, her first cookbook, is an homage to the Eastern North Carolina home cooking she grew up eating. For us, it mirrors my southern husband's experiences and helps me make more of the food that he grew up eating himself.
Stewed Tomato Shirred Eggs with Ham Chips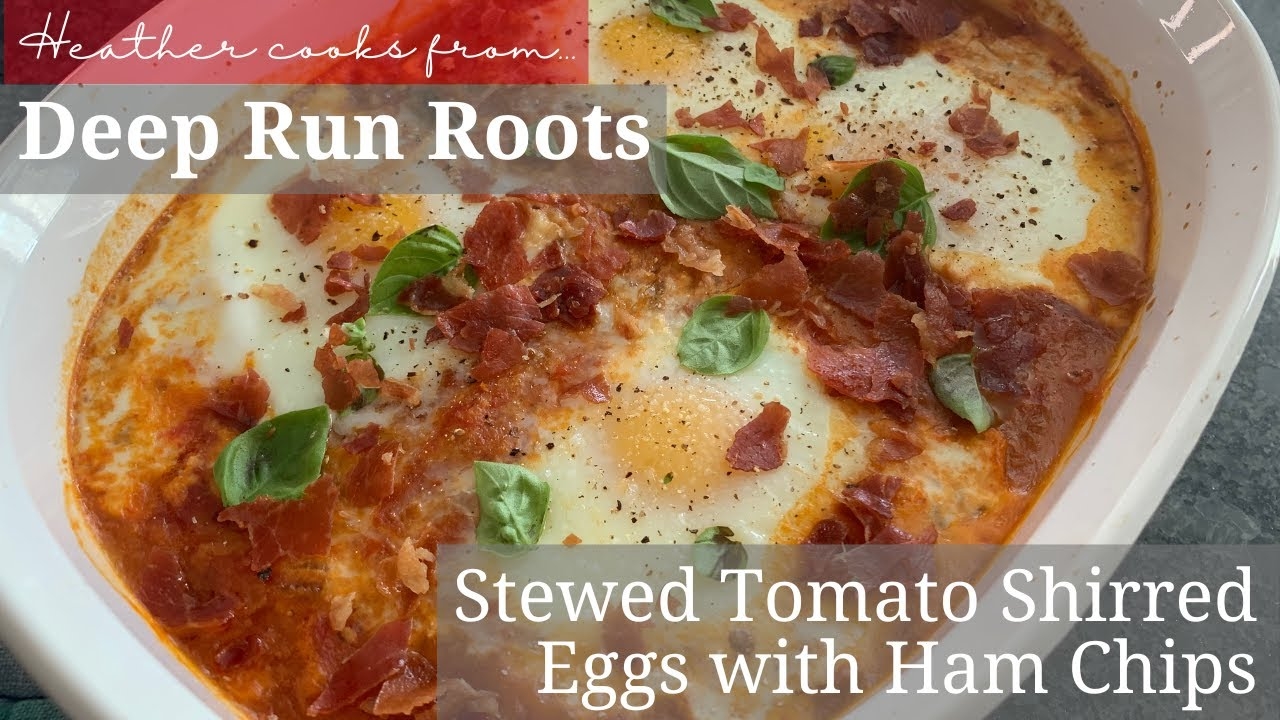 I was looking for something to do with the stewed tomatoes we made last week, and the idea of eggs baked in a pool of it, served over grits and with a crispy bit of prosciutto (you could choose country ham instead, but you need to be able to have it sliced VERY thinly!) was very enticing. So I made it!
All Videos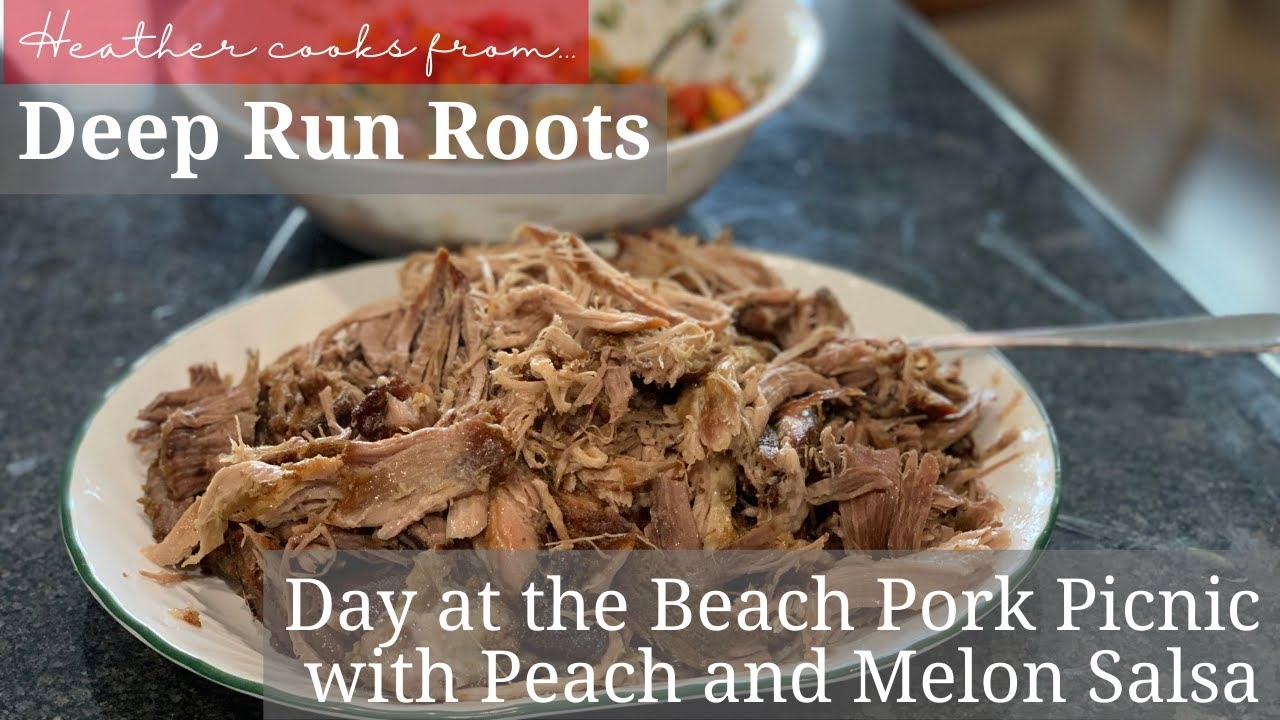 Day at the Beach Pork Picnic with Peach and Melon Salsa
August 21, 2019